Key Takeaways:
Heavy industries such as industrials, manufacturing and utilities are focused on overhauling legacy network infrastructure to lay the foundation for emerging technologies.
Network transformation can foster competitive advantage.
A robust network strategy underpins employee experience, cloud connectivity and helps secure the organisation against cyber threats.
Infrastructure Modernisation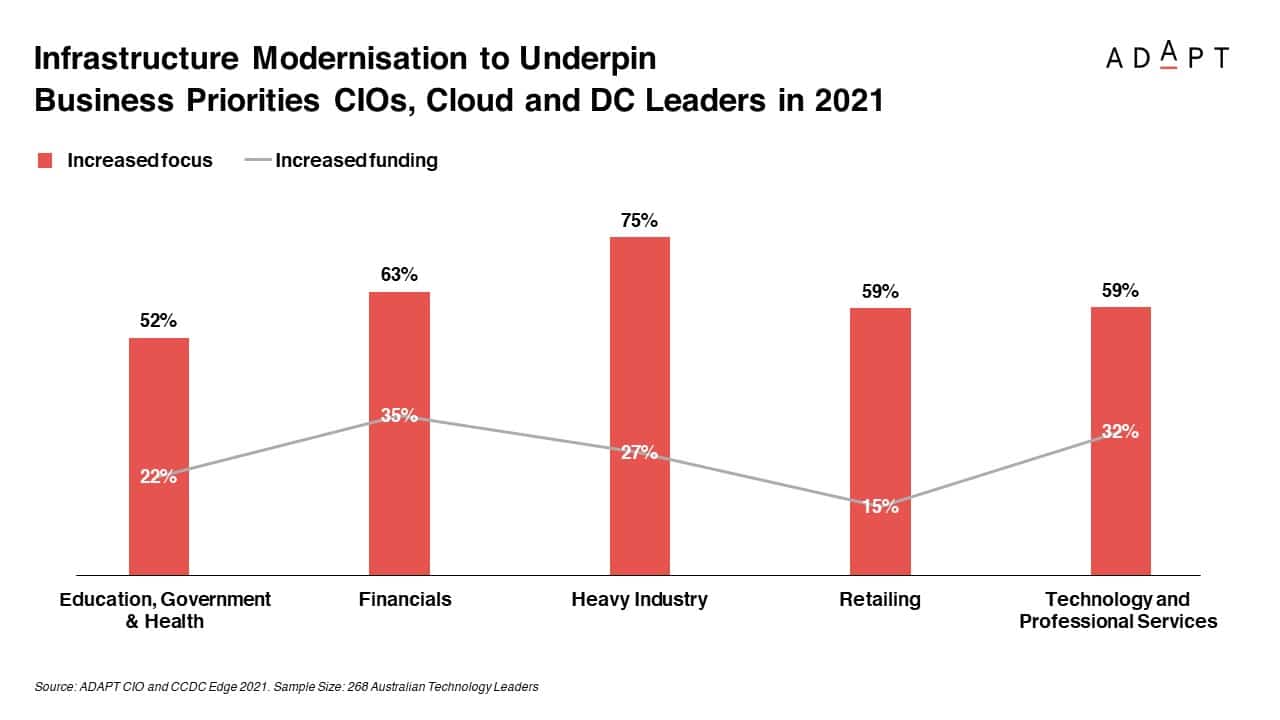 In 2021, ADAPT surveyed 150 CIOs and CTOs, and 118 cloud and data centre leaders from enterprise organisations above 2,500 employees.
These leaders represent organisations who…
Research & Advisory
Client-Exclusive Content
Members of ADAPT's Research & Advisory platform have access to an entire suite of local market research, case studies and resources to help them execute in their role.
Request a free trial
Already a member? Login